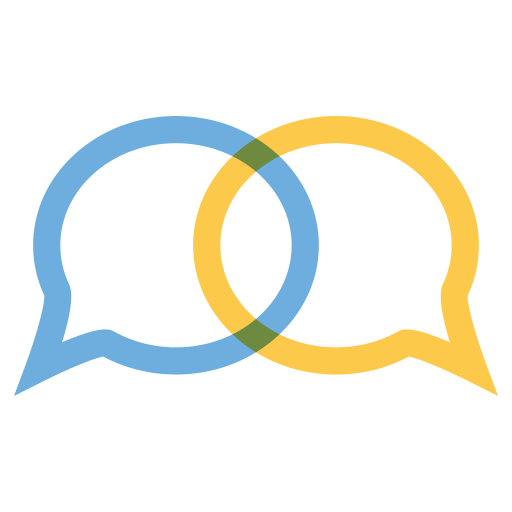 Chatrandom is a popular online chatting website where you can interact with random strangers from across the world and forge meaningful relationships along the way. That said, Chatrandom is not a dedicated or traditional platform as it does not have any apps for either smartphones or mobile operating systems. Therefore, if you are looking for some Chatrandom alternatives, you can find the best ones below!
Chatroulette is one of the most well-known online chatting platforms on the internet today. This online tool allows users to meet and interact with random strangers instantly. Once you start using the website, it will randomly connect you with an unexpected visitor with whom you can begin chatting. You can chat using a number of options such as texts, mic, and webcam.
Omegle is another great option and alternative to Chatrandom. This is an amazing service for making new friends and forging new relationships with people you haven't met before. When you use Omegle, the system randomly pairs you with another user on the platform. As a result, you can have a one-on-one chat with him/her about a diverse range of shared topics of interest.
You can try Camsurf if you want to video chat with random strangers instantly. This random video chat website makes it effortless for users to connect with people from across the world. Users of this website have had rave reviews because of how user-friendly this platform is. This means that irrespective of how much of a layperson you are, you can have a grand time on this website, connecting with new people in just a few clicks.
ChatHub can be regarded as a good alternative to Chatrandom and Omegle. This is another website that is widely used across the world to meet and chat with random strangers. A great feature of this platform is its full range of filters such as Gender Filter, Face Filter, Country Filter, and much more. This means that you can narrow down your choices and find more like-minded people on the platform.
Have you ever tried Facebook dating? No? Try Facechat! This app allows you to meet and interact with people from across the globe. It offers free LIVE online chat rooms to users. The best thing about this platform is that you needn't worry about things like registrations, emails, and passwords. The website is 100% anonymous and safe to use. Moreover, you can chat in the language you are comfortable in.
Finally, you can also try LuckyCrush, another great alternative to Chatrandom. You can live chat on this platform with opposite-sex partners. This means that men are randomly paired with women and vice-versa.
Summing Up
As is evident, there are a lot of alternatives to Chatrandom if you do not find this platform useful for some reason. The above-mentioned chatting websites are all tried and tested and have garnered amazing reviews over the years. Hence, you can try any of the above for an effortless online chatting experience with strangers.